Speed Check Conveyor is a worldwide leader in designing and manufacturing advanced automated handling and conveying systems.
Speed Check is located at 5345 Truman Drive, Decatur, GA 30035. The 56,000 square foot factory is the headquarters for sales, engineering, manufacturing, and customer support. White Conveyors, our parent company, gives Speed Check additional capability to support customers. That synergy allows greater capacity to provide the most cost effective solutions for increased productivity.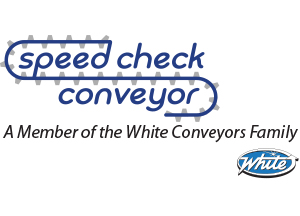 ---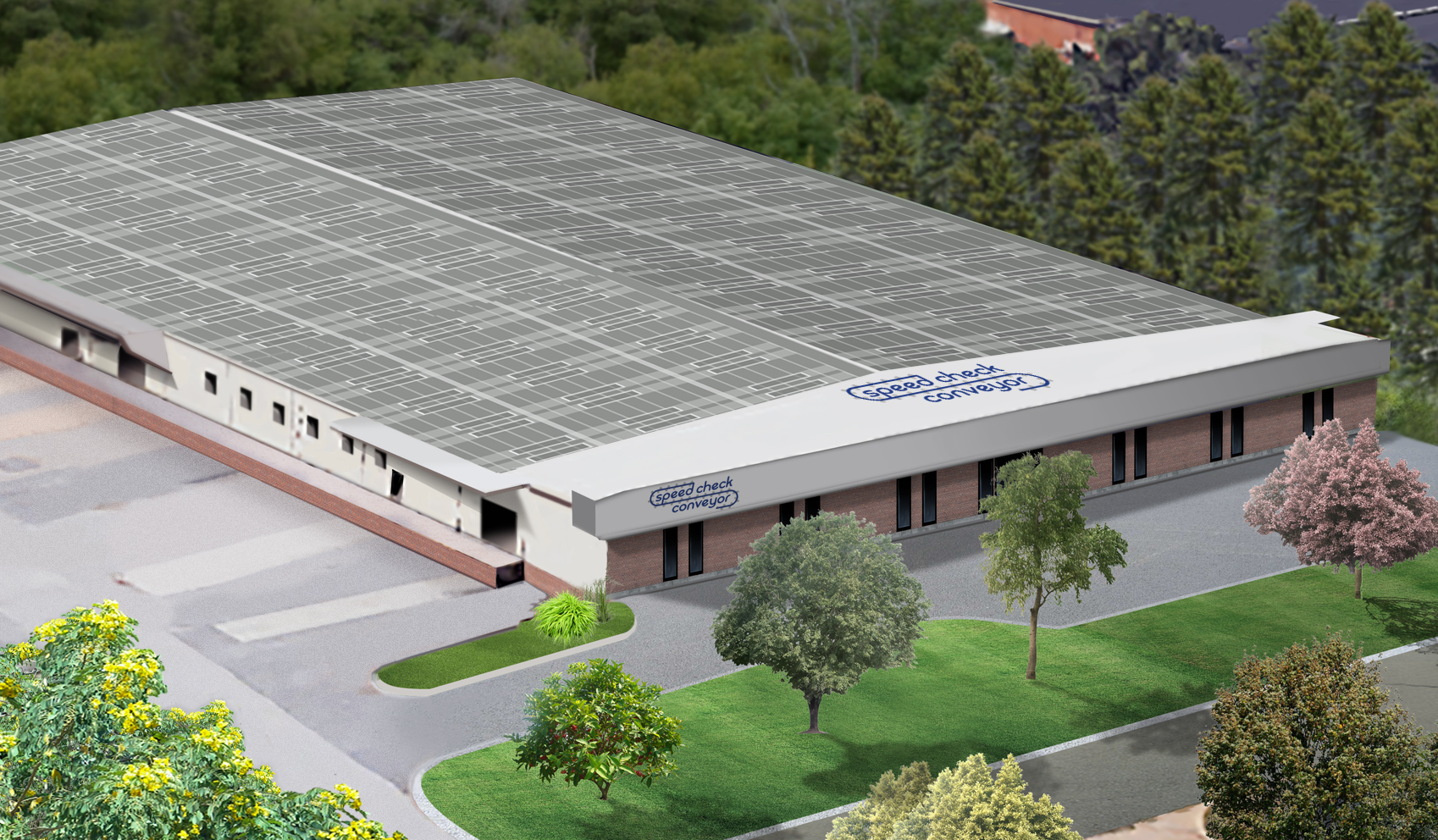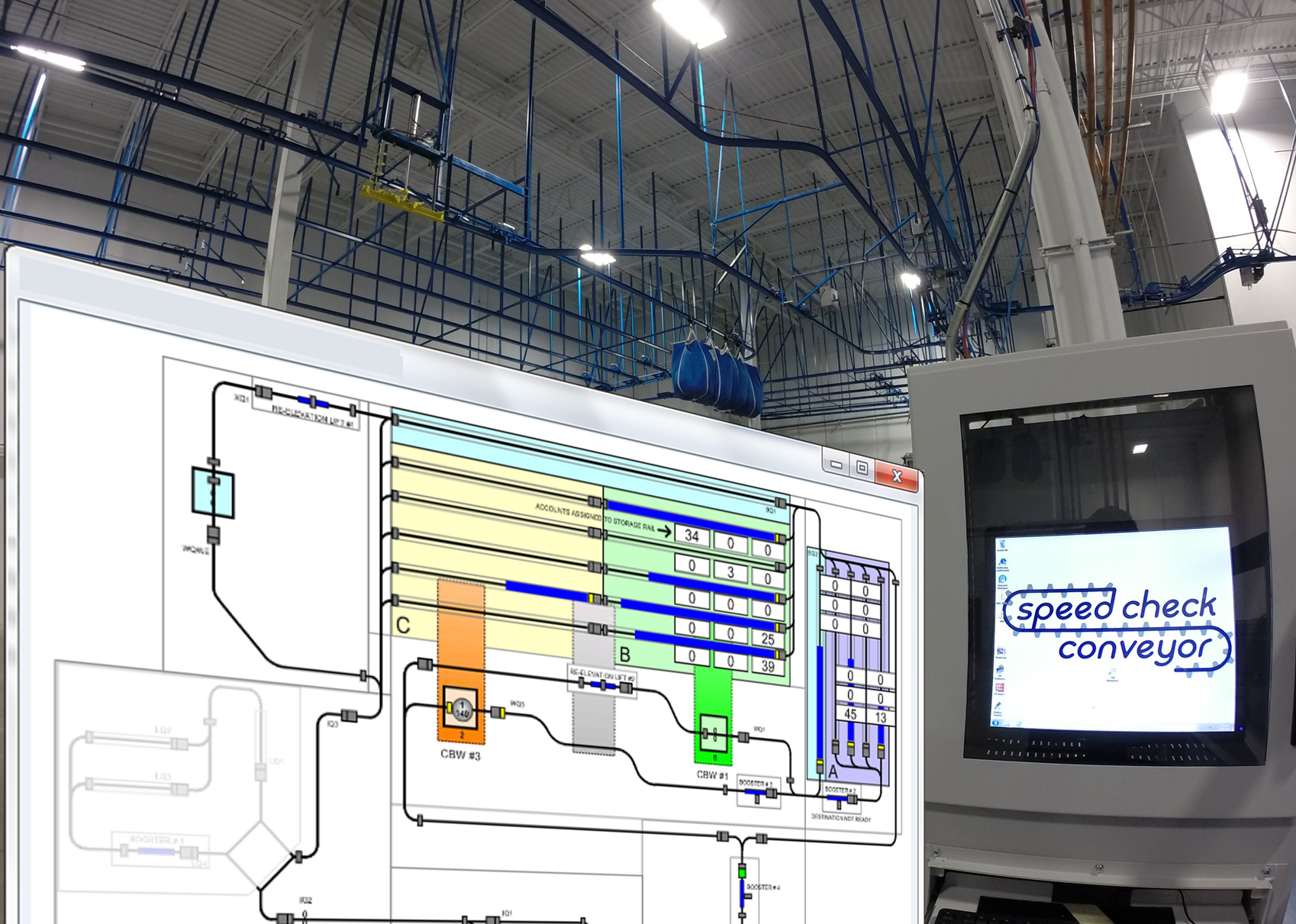 ---
Our History
Speed Check Conveyor began as a family owned company that spanned two generations and had its first overhead monorail system installed in the early 1970s. Speed Check Conveyor's name came from a system to check and sort dry cleaning garments by color-coded numbered tags.
In 1990, a group of investors purchased the company. Then in 2008, Speed Check was sold to White Conveyors, Inc. A new entity, Speed Check LLC was formed and became the industrial laundry division of the two companies.
From its inception, Speed Check has capitalized on experience to remain the most dependable conveyor manufacturer in the industry. The company specializes in satisfying the sorting, storing and transporting requirements of industrial and commercial laundries.
Our Mission
Focus - Since 1948, Speed Check has been serving the commercial and industrial laundry industry throughout the world.
Responsive - Whether your project is big or small, Speed Check will help you improve productivity and profitability.
Innovative - Speed Check relentlessly pursues both process and product innovation to improve your efficiency.
Committed - Speed Check is committed to providing the highest level of service and support to the satisfaction of all of our valued clients.
---